About Microneedling RF
Morpheus8 is an advanced aesthetic treatment that provides minimally-invasive skin and tissue remodeling in just a few easy treatments.
The Morpheus8 combines microneedling in Orlando, Florida with radiofrequency to help create a tighter, smoother, more contoured look on areas like the face, neck, or body.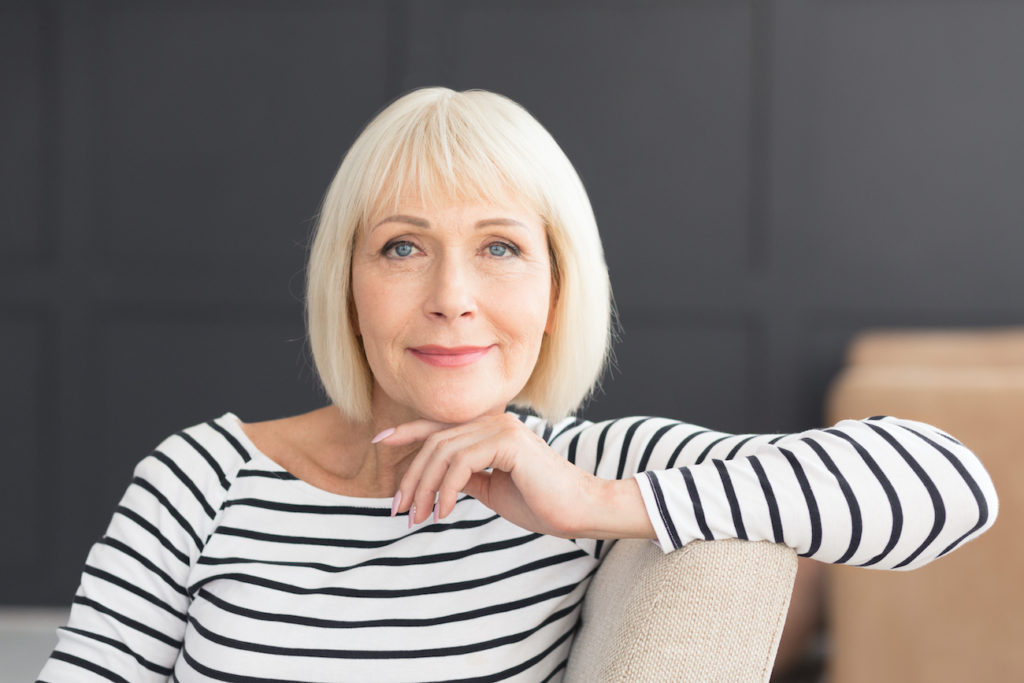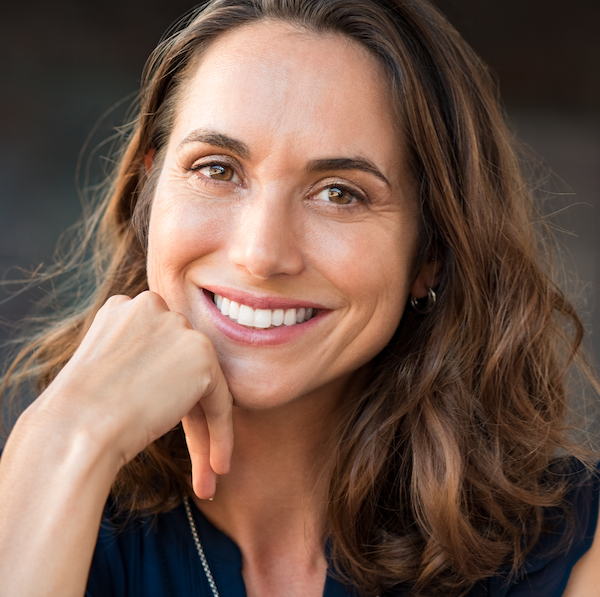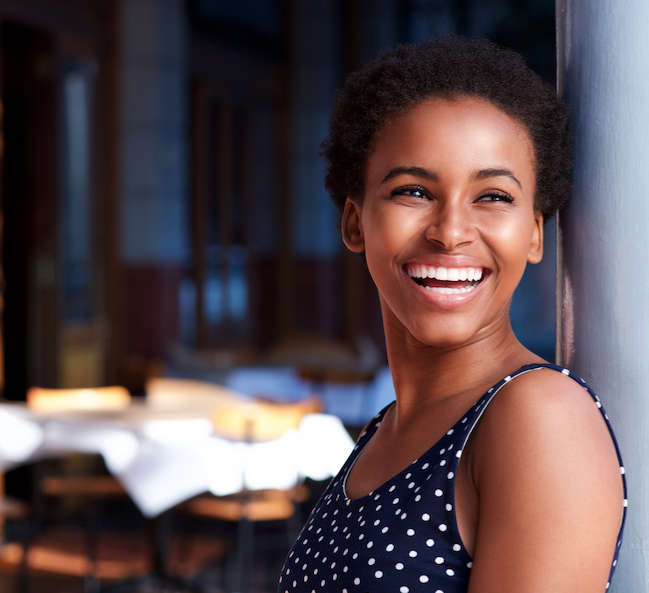 What Microneedling Treats
Sagging skin
Unwanted fat
Hyperpigmentation
Stretch marks
Acne scars
Large pores
Fine lines
Wrinkles
Uneven skin tone
Know Before You Go
Everything you need to know before, during, and after your appointment at Affinity Med Spa.
01. Before Your Appointment
A pretreatment or "pre-op" appointment will be required at least one week prior to your Morpheus8 treatment. In this free visit, we discuss your goals for RF microneedling, expected downtime, and prescribe any medications as needed. All pre-op appointments are performed by a Licensed Nurse Practitioner and are always free.
Our Morpheus8 microneedling in Orlando is safe for all skin types. For darker skin types (Fitzpatrick IV – VII) we may prescribe you a lightening cream to use for about 2 weeks prior to your treatment. This will help reduce the possibility of hyperpigmentation after treatment.
You should avoid sun exposure for about 4 weeks before your microneedling treatment in Orlando. You can reduce your sun exposure by wearing hats and using a mineral-based sunscreen with an SPF of 30 or greater. Always make sure to re-apply sunscreen throughout the day. Also avoid self-tanner and spray tanning for 10 to 14 days before your appointment.
If you have ever gotten a cold sore (HSV) in the area being treated, please let us know at least a week before your appointment so we can prescribe an antiviral medication.
If possible, avoid anti-inflammatory or blood-thinning medications for at least one week prior to treatment. Medications and supplements like Aspirin, Vitamin E, Ginkgo Biloba, Ginseng, St. John's Wort, Omega-3/Fish Oil, Ibuprofen, Motrin, Advil, Aleve, and other NSAIDs have a blood-thinning effect and can increase the risk of bleeding during RF microneedling in Orlando.
02. During Your Appointment
You should arrive about an hour before your scheduled Morpheus8 treatment so you can get numb. A licensed professional will apply a prescription-strength numbing cream to the treatment area to ensure your treatment is as comfortable as possible.
If possible, please arrive for your treatment with clean skin. You may arrive early for your appointment to remove makeup or facial products if necessary.
Since you will be numb before your microneedling in Orlando begins, it may hurt less than you'd expect. Many clients find it very easy to tolerate.
We will give you detailed home care instructions on the day of your treatment.
03. After Your Appointment
What to expect after your Morpheus8 RF Microneedling treatment:
Feeling of warmth: The treated area may feel warm and slight swelling may occur immediately after treatment. This is normal for the first 1 to 3 days.
Redness (Erythema): Redness is normal and expected. Redness generally increases in intensity for the first few days after treatment, with day 3 usually being the most intense.
Healing: Your skin may crust and peel for 2 to 10 days after treatment. This is normal.
What to avoid after your Morpheus8 Microneedling treatment:
You should avoid sun exposure for about 4 weeks after your Morpheus8 RF Microneedling in Orlando. You can help reduce your sun exposure by wearing hats and using a mineral-based sunscreen with an SPF of 30 or greater. Always make sure to re-apply sunscreen throughout the day.
When showering, avoid getting shampoo directly on the treated area.
Avoid strenuous exercise and sweating until after the treated area has healed.
DO NOT rub or exfoliate for at least 7 days after treatment. Avoid washcloths, loofahs, Clarisonic devices, and/or any other scrubbing for the first 24 to 72 hours.
Avoid scratching and itching, as scarring and pigmentation complications can occur.
What should I do if I am uncomfortable after my Morpheus8 RF Microneedling treatment?
A mineral water spray can help provide relief and much needed moisture to the skin.
For general post-treatment discomfort, you may use non-NSAID oral pain relievers like Tylenol.
If the treated area is itchy, you may use an oral antihistamine like Benadryl. Please be aware that oral antihistamines may make you drowsy.
If you experience any signs of infection such as drainage, increased warmth, fever, or extreme itching, please contact us immediately.
How it works
Minimally Invasive Skin and Tissue Remodeling
Morpheus8 targets the deeper layers of the skin using a matrix of micro-pins commonly known as microneedles. Combined with radiofrequency (RF) energy, this treatment triggers your body's own building blocks to reorganize and rebuild the collagen in your skin. As your skin heals, this boost of collagen helps smooth, tighten, and contour the treated area. RF microneedling in Orlando can also provide a mild reduction in fat, making it the perfect treatment for the lower face and neck.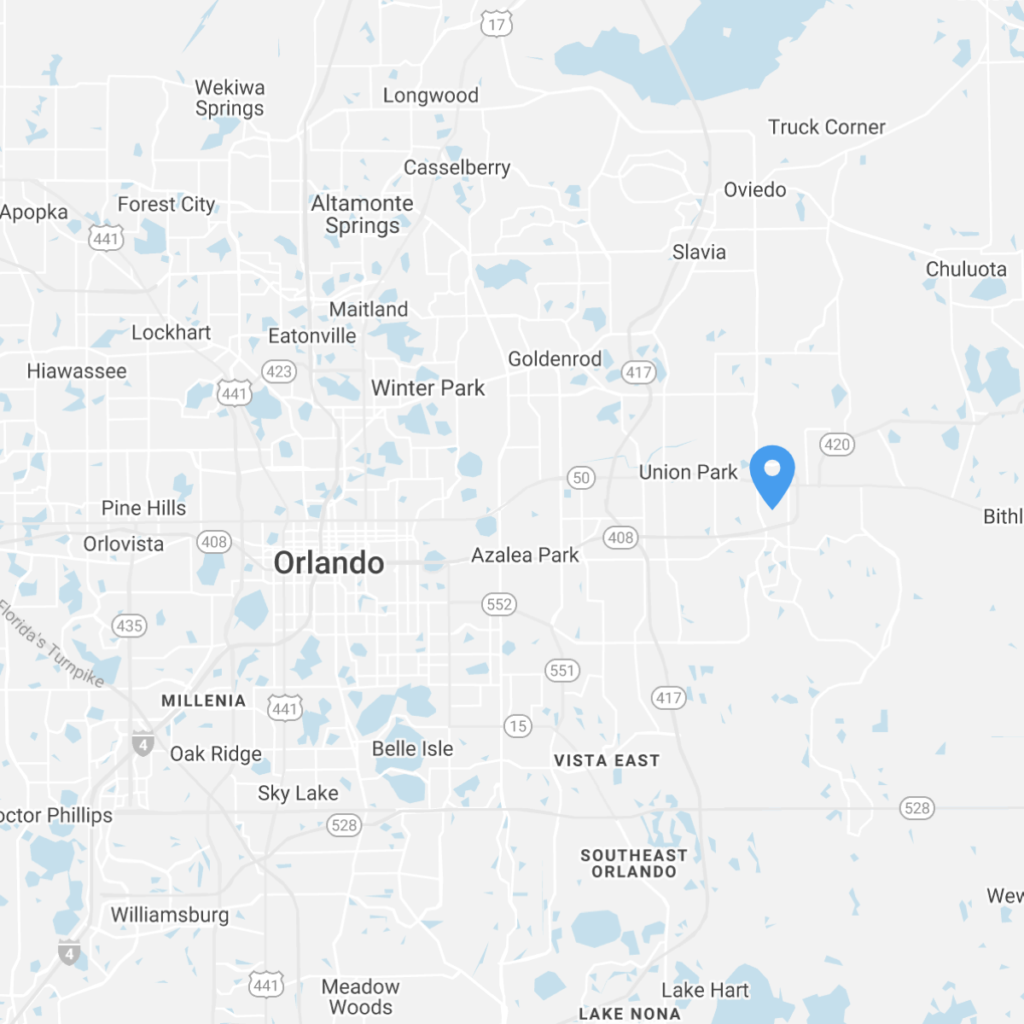 Visit Our Med Spa
Address
779 N Alafaya Trail
Orlando, FL 32828
Phone
407.900.2727
Hours
Sun-Mon: Closed
Tue-Fri: 10:00am–7:00pm
Sat: By Appointment Only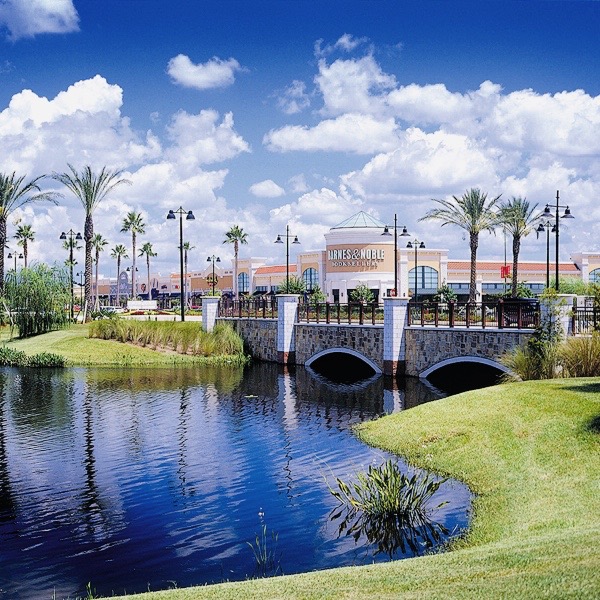 About Affinity Med Spa & Wellness Center
Affinity Med Spa and Wellness Center is an award-winning, family-owned and operated business that has been serving the East Orlando community for over 20 years.
We offer safe, industry-leading wellness and aesthetic treatments performed by friendly, caring, and experienced licensed professionals.
Client Love
I'm a long-time customer of Affinity, I have never had an unpleasant experience. The staff is friendly and helpful. I recommend Affinity to all my friends and family.
– Katrina
Mariel was top-notch. She put me at ease, answered all my questions, and treated me like family throughout the whole procedure. I felt like she was truly interested in getting the best results she could get for me
– Lisa
The staff is very nice, Mariel was fantastic - she listened to my goals and make sure I was clear on how to take care of my skin post procedure... I'll be coming back for more treatments!
– Duanyelle
As Seen In…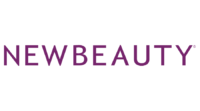 Magazine
Magazine

Magazine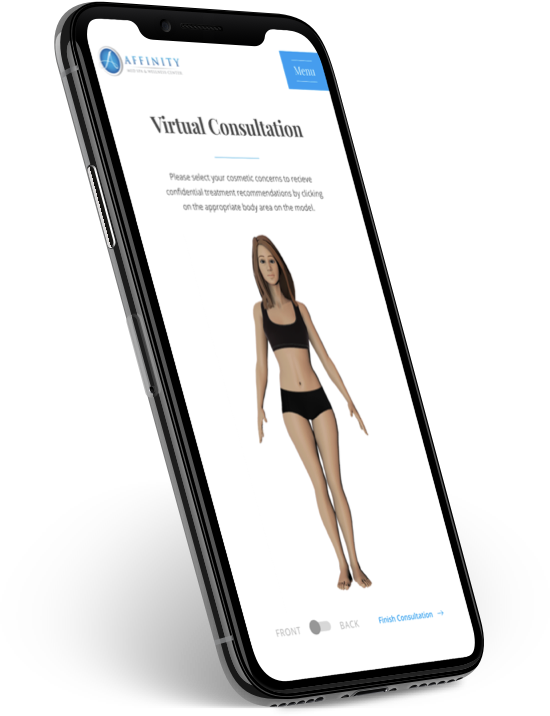 Am I a candidate?
Not sure what treatment you need? Use our Virtual Consultation tool to select your areas of concern and receive customized treatment recommendations.