About HydraFacial MD
You deserve the healthiest skin of your life! In 3 simple steps, HydraFacial MD makes that possible.
This incredible treatment is so much more than a facial: it will cleanse, extract, and hydrate your skin all in under an hour. Our HydraFacial in Orlando, Florida is fully customizable, making it the perfect treatment for ALL skin types and concerns. Ask us about our Deluxe and Platinum upgrades, perks, and boosters!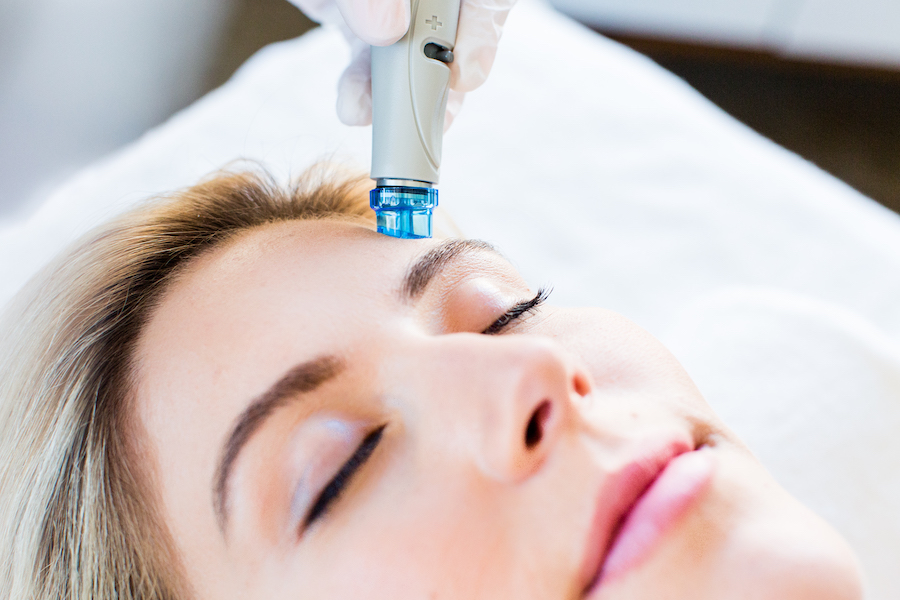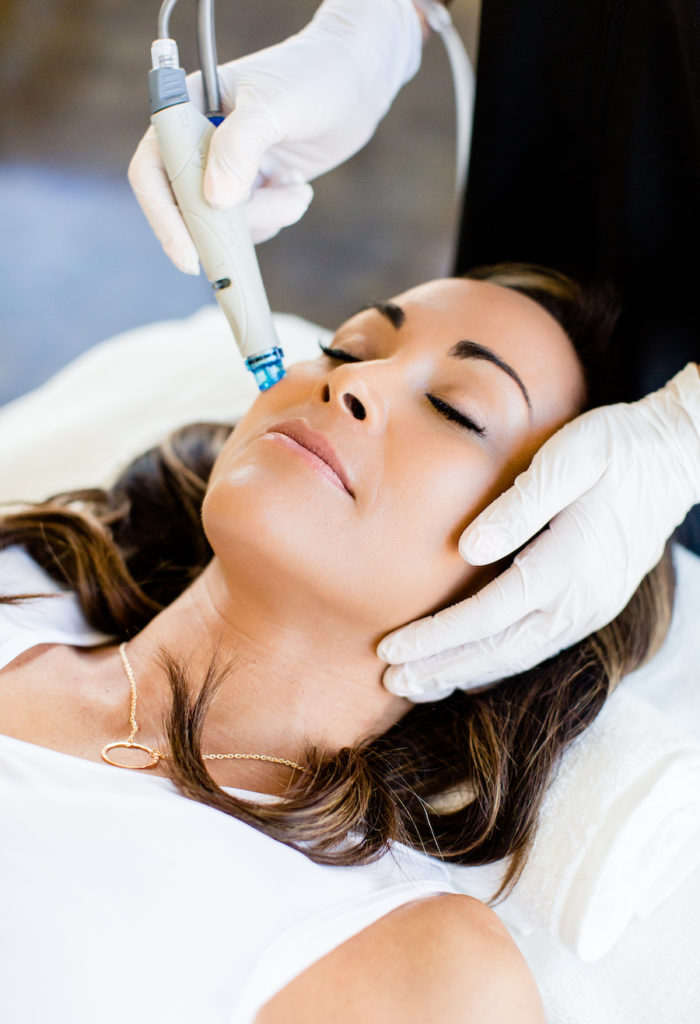 Dull skin
Fine lines
Wrinkles
Uneven tone
Poor skin texture
Oily skin
Clogged pores
Enlarged pores
Know Before You Go
Everything you need to know before, during, and after your appointment at Affinity Med Spa.
01. Before Your Appointment
If you have an allergy to shellfish, glycolic acid, salicylic acid, aspirin, or sulfur, please let us know before your appointment.
Do not use any harsh skin care products like Retin-A, glycolic or salicylic acids for at least one week before treatment.
There are several contraindications for this treatment. You may not be a candidate for our HydraFacial in Orlando, Florida if:
You have epilepsy
You are pregnant
You have an autoimmune disease
You have Melanoma or lesions suspected of malignancy
Your skin is extremely dry or irritated
02. During Your Appointment
If possible, please arrive for your HydraFacial in Orlando with clean skin. You may arrive early for your appointment to remove any makeup or facial products if necessary.
03. After Your Appointment
You should avoid sun exposure for at least one week after your HydraFacial in Orlando. You can help reduce your sun exposure by wearing hats and using a mineral-based sunscreen with an SPF of 30 or greater. Always make sure to re-apply sunscreen throughout the day.
DO NOT rub or exfoliate for at least 7 days after treatment. Avoid washcloths, loofahs, Clarisonic devices, and/or any other scrubbing for the first 24 to 72 hours.
Do not use any harsh skin care products like Retin-A, glycolic or salicylic acids for at least one week after treatment.
How it works
3 Steps. 45 Minutes. Best Skin of Your Life.
All HydraFacial MD treatments include 3 important steps. First, the Cleanse + PEEL step cleanses the skin and provides gentle exfoliation and resurfacing. Next, the Extract + Hydrate step removes impurities from the pores and adds intense moisture. Finally, the Fuse + Protect step nourishes your skin with antioxidants and peptides for a beautiful, radiant glow.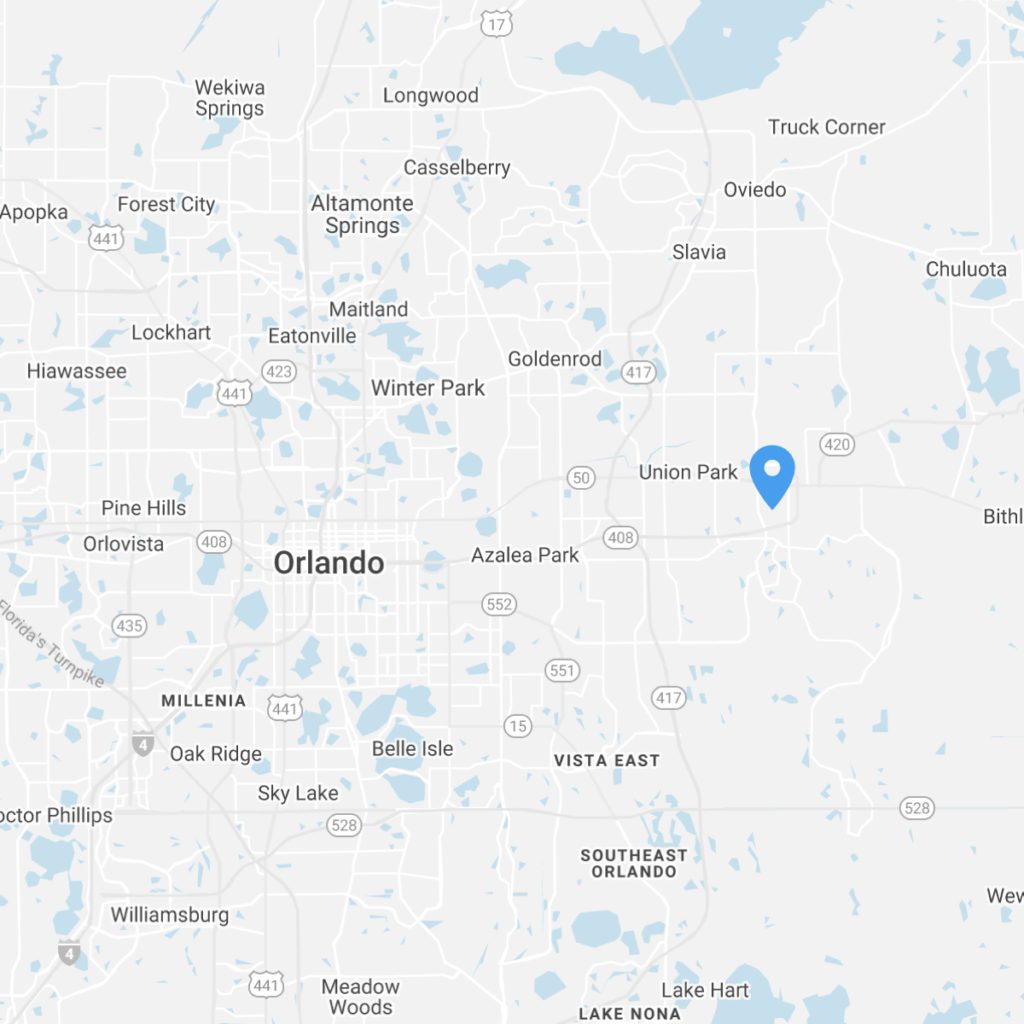 Visit Our Med Spa
Address
779 N Alafaya Trail
Orlando, FL 32828
Phone
407.900.2727
Hours
Sun-Mon: Closed
Tue-Fri: 10:00am–7:00pm
Sat: By Appointment Only
Client Love
Amazing experience all around. I have had many facials, but this was hands down the best facial I have ever had! I left feeling relaxed and rejuvenated; I would highly recommend Affinity!
– Shelby
I worked in plastics and aesthetics for 15 years in Winter Park and in the medical field for 25 years. I know great customer service when I see it. I'd give it a 20 if I could and my treatment... let's just say it was my best one yet! Thanks for pampering me!
– Ramona
My facial was amazing and my esthetician was so sweet and knowledgeable. She answered all of my questions thoroughly and always told me exactly what she was going to do next and how it was going to feel which was so helpful.
– Jordan
Am I a candidate?
Not sure what treatment you need? Use our Virtual Consultation tool to select your areas of concern and receive customized treatment recommendations.
Awards & Recognition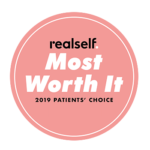 Winner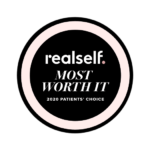 Winner