About Melasma Peel
Have you tried everything to treat your dark spots only to see them come back or get worse?
If so, you may be dealing with a condition like Melasma or post-inflammatory hyperpigmentation. This pigment can be stubborn and difficult to treat, but there's finally a solution! Our skin peel in Orlando, Florida is a multi-step process that reduces the appearance of hyperpigmentation and helps prevent it from coming back.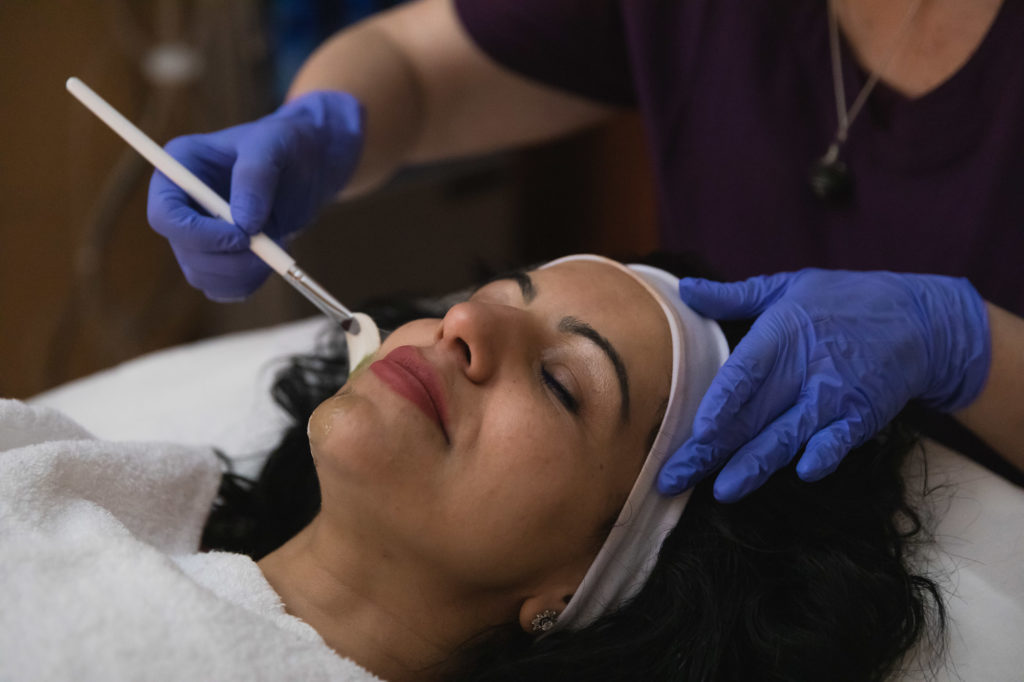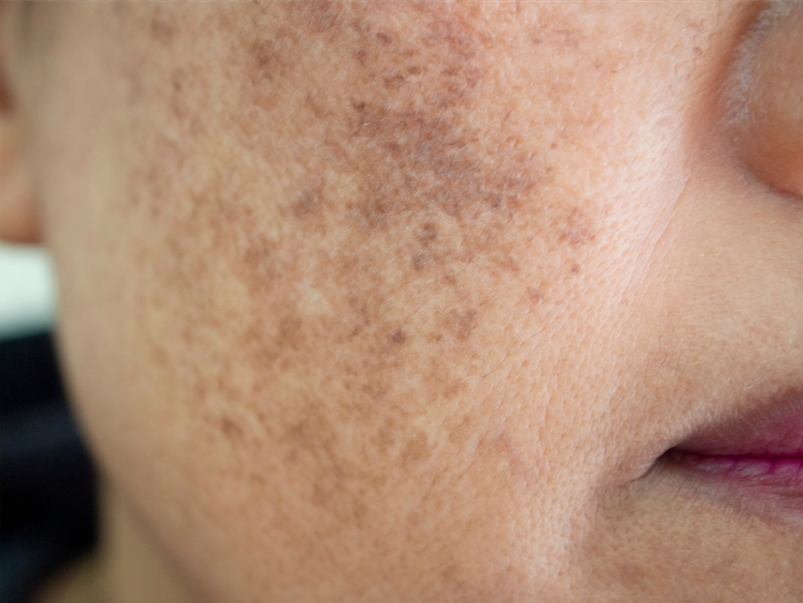 What Cosmelan Peels Treat
Melasma
Post-Inflammatory Hyperpigmentation
Pigmentation from acne
Sun damage
Know Before You Go
Everything you need to know before, during, and after your appointment at Affinity Med Spa.
01. Before Your Appointment
This is a multi-part skin peel in Orlando, Florida. We will perform your peel in-office, and we will send you home with 1 or 2 months of product to use to enhance the effects of your treatment.
 If you have ever gotten a cold sore (HSV) in the area being treated, please let us know at least a week before your appointment so we can prescribe an antiviral medication.
If possible, please arrive for your skin peel with clean skin. You may arrive early for your appointment to remove makeup or facial products if necessary.
02. During Your Appointment
 Most clients find this treatment very tolerable. You should not feel any significant burning or discomfort during this peel.
Your treatment provider will apply your Cosmelan Depigmentation Peel at your appointment. We will instruct you to leave the peel on for 8 to 10 hours after your visit to allow the active ingredients to work.
We will give you products to use at home along with detailed home care instructions on the day of your treatment. Please follow these instructions carefully, as they will be essential to achieving the desired result from your melasma skin peel in Orlando.
03. After Your Appointment
You should avoid sun exposure for about 8 weeks after your Cosmelan Depigmentation Peel. You can help reduce your sun exposure by wearing hats and using a mineral-based sunscreen with an SPF of 30 or greater. Always make sure to re-apply your sunscreen throughout the day. Note: if you are prone to conditions such as Melasma or Hyperpigmentation, protect your skin from sun exposure daily, not just before or after a treatment.
Swelling, pain, itching, and redness are all possible after treatment. These reactions are normal and should go away in 5 to 7 days. If any of these conditions are severe, or if you are experiencing other symptoms, please contact your treatment provider.
How it works
Treat Stubborn Hyperpigmentation at Its Source
The Cosmelan Depigmentation Peel works by decreasing the amount of melanin, or pigment, in the skin. Active ingredients in the peel inhibit an enzyme called tyrosinase, leading to a reduction in skin darkening. This skin peel in Orlando includes an in-office application, as well as products to use at home for a few weeks after treatment.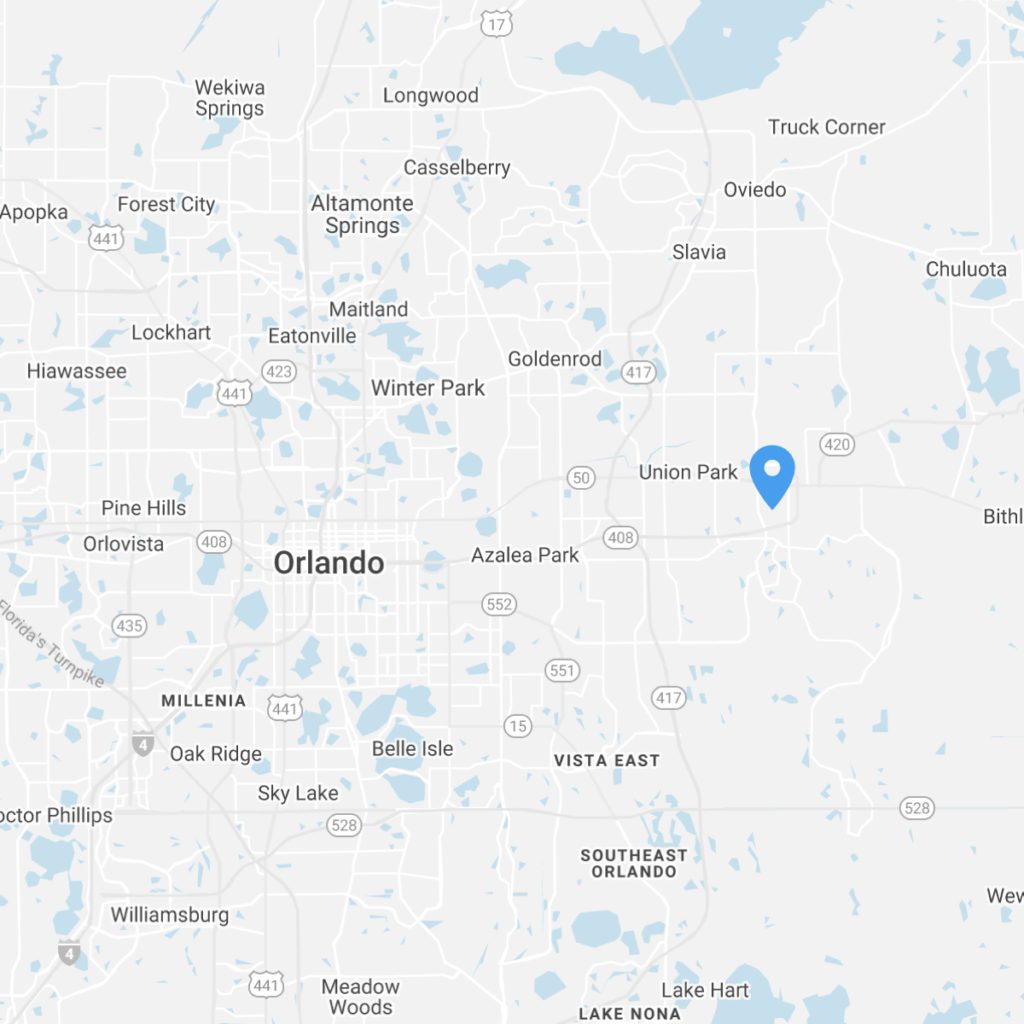 Visit Our Med Spa
Address
779 N Alafaya Trail
Orlando, FL 32828
Phone
407.900.2727
Hours
Sun-Mon: Closed
Tue-Fri: 10:00am–7:00pm
Sat: By Appointment Only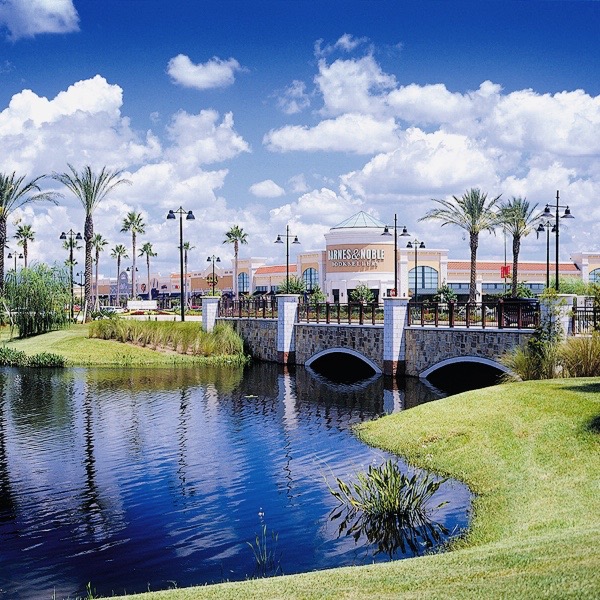 About Affinity Med Spa & Wellness Center
Affinity Med Spa and Wellness Center is an award-winning, family-owned and operated business that has been serving the East Orlando community for over 20 years.
We offer safe, industry-leading wellness and aesthetic treatments performed by friendly, caring, and experienced licensed professionals.
Client Love
Everyone at the spa is so friendly and knowledgeable, it's always sparkling clean and I'm very happy with the results of all my treatments.
– Susan
The experience is great from booking to the end of your service. Great massage and facial treatments. Staff is very professional and only "sell" you what you really need/what is good for you. Will be coming back, thanks!
– Ana M.
The staff is so friendly and personable. They don't pressure you in to buying other treatments or products.
– Kristi
Am I a candidate?
Not sure what treatment you need? Use our Virtual Consultation tool to select your areas of concern and receive customized treatment recommendations.