About Hair Restoration
Thinning hair can be stressful and embarrassing.
We're happy to offer two great hair loss treatments in Orlando, Florida to help you stop or even reverse hair loss at the source. The HydraFacial Keravive is a brand new scalp treatment designed to cleanse and stimulate the scalp to encourage hair growth. We also offer PRP and PRF treatments, which can be used alone or in combination with a HydraFacial Keravive treatment regimen.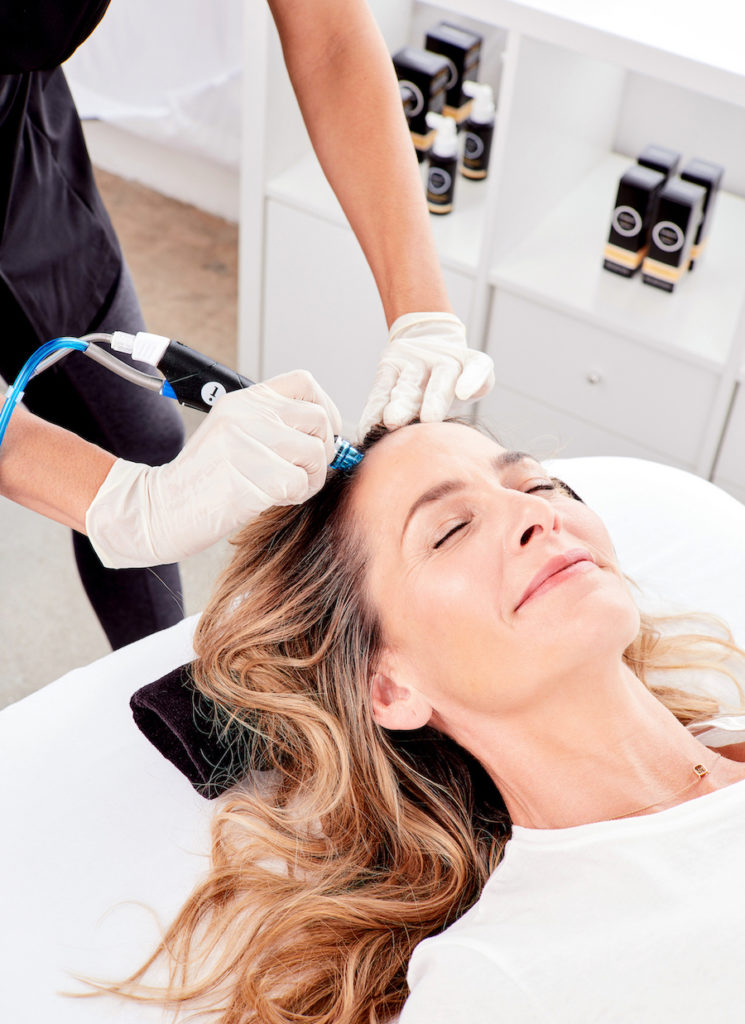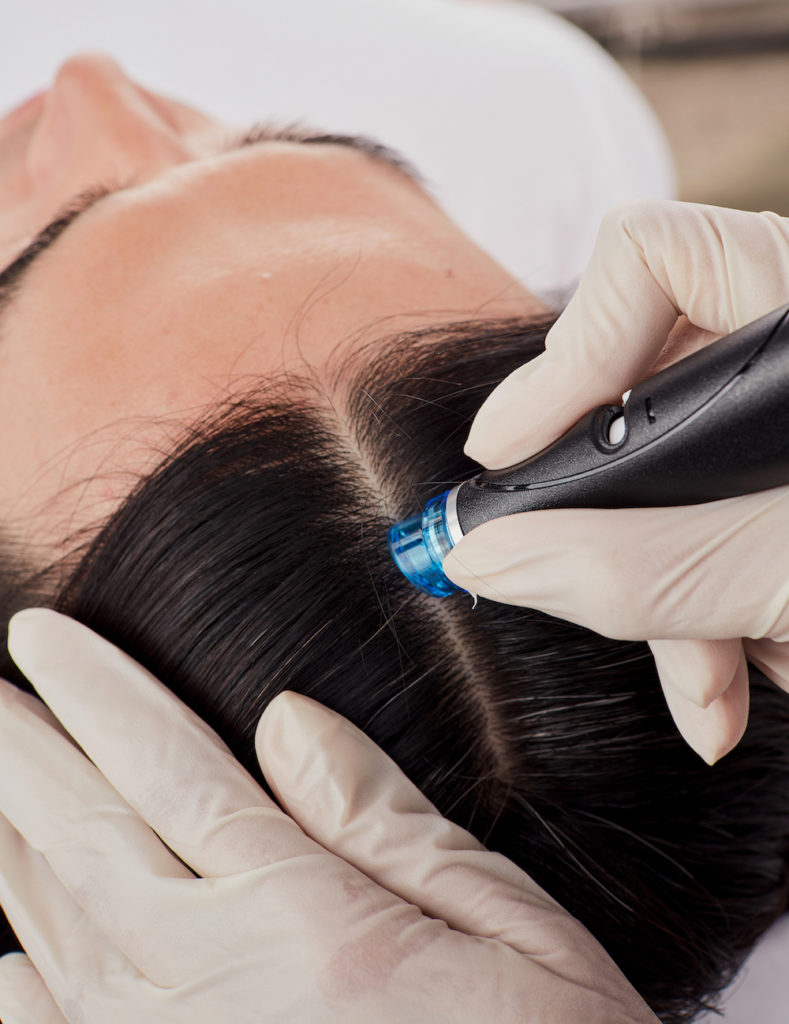 What Hair Treatments Target
Know Before You Go
Everything you need to know before, during, and after your appointment at Affinity Med Spa.
01. Before Your Appointment
Please schedule a complimentary aesthetics consultation to learn more about our hair loss treatments in Orlando, Florida. Your pre-care and post-care will vary depending on the treatment plan that we recommend for you.
How it works
Give Your Hair and Scalp a Fresh Start
Both of our hair loss treatment options in Orlando work in similar ways. Because hair loss is often caused by a combination of factors like dry skin, clogged hair follicles, and a lack of circulation, our goal is to help reverse or eliminate those factors whenever possible. Both of our treatment options help revive the scalp, improve circulation, and stimulate the hair follicles to encourage healthy, beautiful hair growth.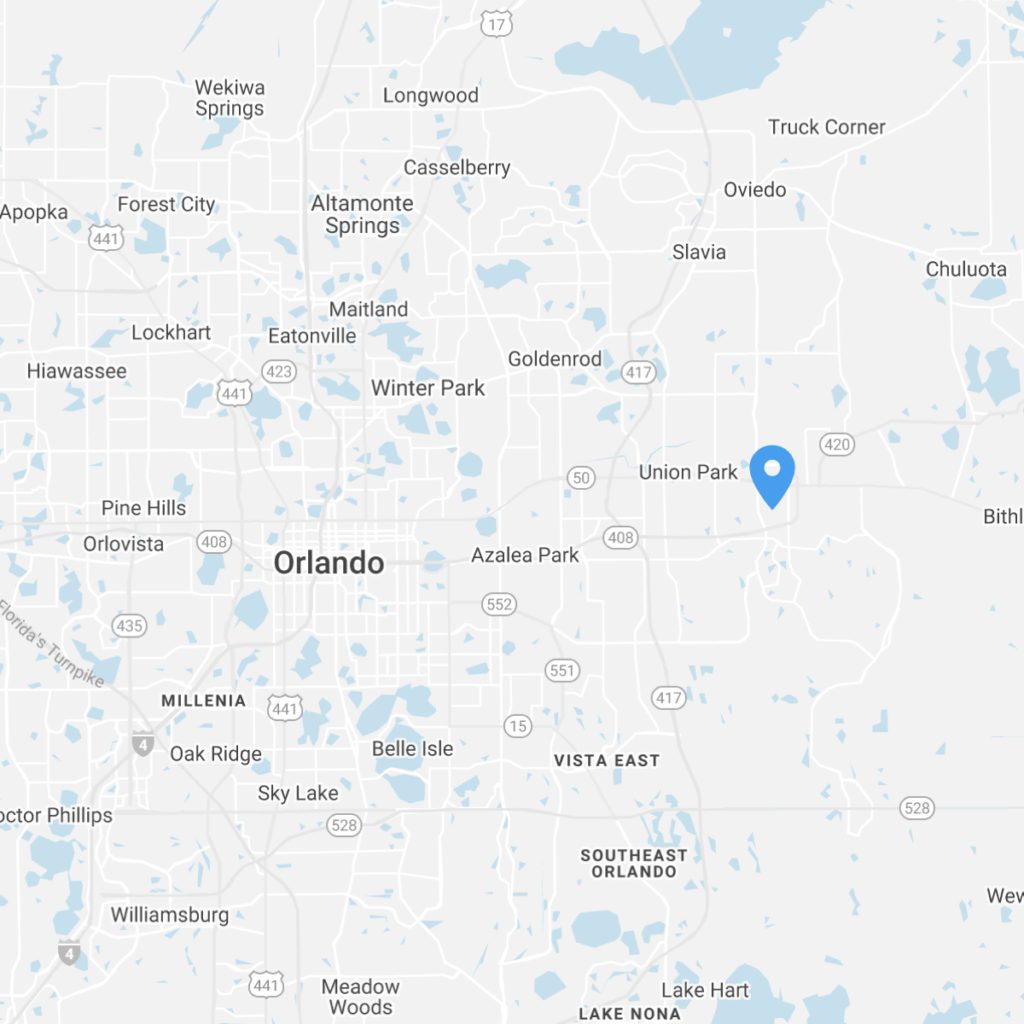 Visit Our Med Spa
Address
779 N Alafaya Trail
Orlando, FL 32828
Phone
407.900.2727
Hours
Sun-Mon: Closed
Tue-Fri: 10:00am–7:00pm
Sat: By Appointment Only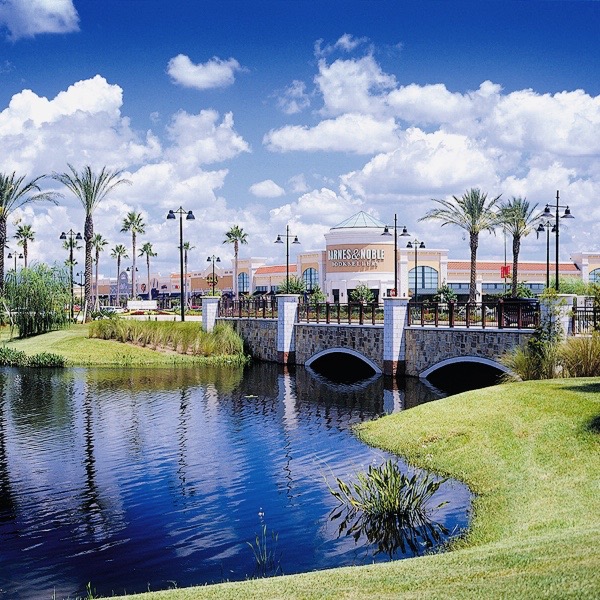 About Affinity Med Spa & Wellness Center
Affinity Med Spa and Wellness Center is an award-winning, family-owned and operated business that has been serving the East Orlando community for over 20 years.
We offer safe, industry-leading wellness and aesthetic treatments performed by friendly, caring, and experienced licensed professionals.
Client Love
Amazing experience all around. I have had many facials, but this was hands down the best facial I have ever had! I left feeling relaxed and rejuvenated; I would highly recommend Affinity!
– Shelby
The experience is great from booking to the end of your service. great massage and facial treatments. Staff is very professional and only "sell" you what you really need/what is good for you. Will be coming back, thanks!
– Ana M.
My experience with my skin has been amazing. I have always suffered with dull skin and acne. Since receiving my monthly treatments, my skin is radiant. I feel like the older I'm getting the better I'm looking. I know for a fact this is due to my monthly facial and the outstanding products you guys use. The customer service, the knowledgeable staff, the personal care you guys provide to each and every individual who walks through the door is unbelievable. I want to thank you for the amazing treatment you always provide me.
– Evelyn
Am I a candidate?
Not sure what treatment you need? Use our Virtual Consultation tool to select your areas of concern and receive customized treatment recommendations.