About affinity medical spa & wellness center
Just because we're in the business of aesthetics doesn't mean we're superficial. At the Affinity Medical Spa in Orlando, Florida, we love making people look good because we know it makes them feel good.
We're proud to be a family-owned and operated medical spa in Orlando, Florida. Our family has grown to include an amazing team of licensed treatment providers, as well as the 35,000-plus clients we've helped over the last 20 years. We can't wait to welcome you to the Affinity family!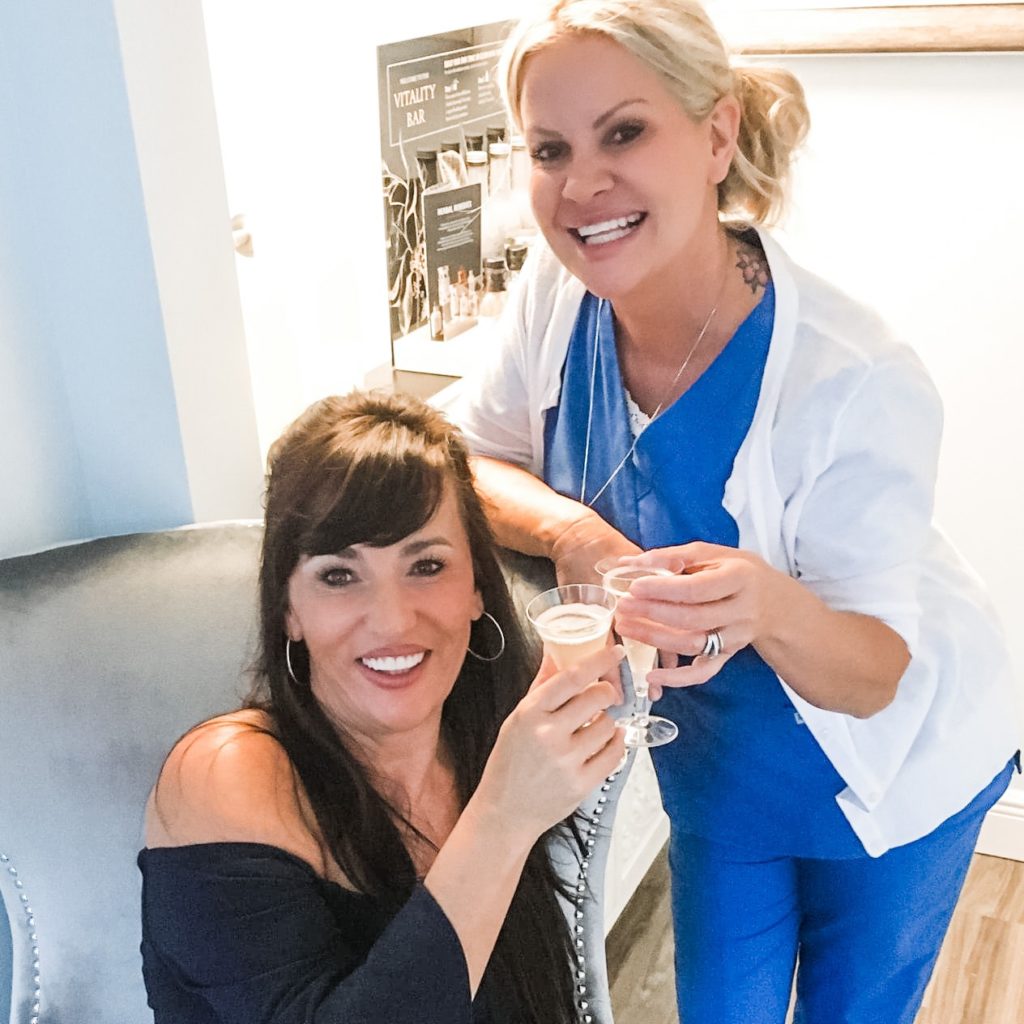 Our Mission
Our mission as a medical spa in Orlando is to provide safe, compassionate, and industry-leading wellness and aesthetic care for our clients. We operate with honesty, authenticity, and integrity, treating every client as if they were a member of our family.
Our Values
We have a "you can sit with us" kind of attitude. It doesn't matter if you're new to aesthetic treatments or you're a seasoned pro. At Affinity Medical Spa in Orlando, everyone is welcome and will receive the same exceptional level of care from our friendly, caring team.
We treat our clients like family: If something isn't good enough for our loved ones, it's not good enough for you! We'll never recommend a product or treatment that we haven't tried ourselves, or that we don't truly believe is in your best interest.
We will accept nothing less than the best. We handpick our equipment based on FDA-approval, evidence-based results, and real client reviews.
Our Values
We believe in transparency; there are no hidden fees, membership charges, or sneaky sales tactics here.
We believe that "the best injectable is undetectable." Our licensed professionals are experts at delivering conservative, natural-looking results that will enhance your favorite features without making you look frozen.
We believe in giving back by supporting our favorite local charities throughout the year. If you have an organization that you would like to raise money for, we may be able to help! Contact us for more information!
Our Story
Dr. Brent Baldasare met his wife, Angela, in Atlanta, Georgia in 1992 while working on his Doctorate at Life University School of Chiropractic. They made an incredible connection through their shared love of holistic wellness, and set out on a journey to create something beautiful. They dreamed of creating a one-stop-shop for wellness and aesthetics; a place where patients could feel safe and well cared for on their journey to optimal health.
The Baldasares' vision was realized in 2000 when they founded Affinity Healthcare Center. Affinity was a tiny but mighty wellness center that grew at an extraordinary pace. Dr. Baldasare quickly became one of the most sought-after chiropractors in east Orlando because patients felt comfortable and confident referring their friends and family to him.
Before they knew it, Affinity had outgrown its modest 1,200-square-foot space. In 2003, the Baldasares expanded the practice by an additional 1,200-square-feet, which allowed them to introduce skincare services and expand their current massage offerings. They focused on the use of safe, all-natural products free from toxins, parabens, and sulfates – something that no other spa was doing at the time.
Fast-forward to 2017 when Affinity Med Spa and Wellness Center in Orlando was born. To better accommodate the needs of their clients, The Baldasares undertook yet another expansion. This time, they decided they wanted to go big. They created a gorgeous, state-of-the-art medical spa in Orlando that was over 5,000-square-feet. The current Affinity Med Spa in Orlando includes 10 treatment rooms outfitted with the safest, highest-rated, FDA-approved aesthetic equipment in the industry. Our treatment options include laser resurfacing, BBL, Botox, Fillers, Microneedling, and so much more.
This is our story, but it doesn't end here. The Affinity team works tirelessly to continue to provide our clients with the best, most up-to-date treatment options available. To find out what's new, visit our News page for exciting updates.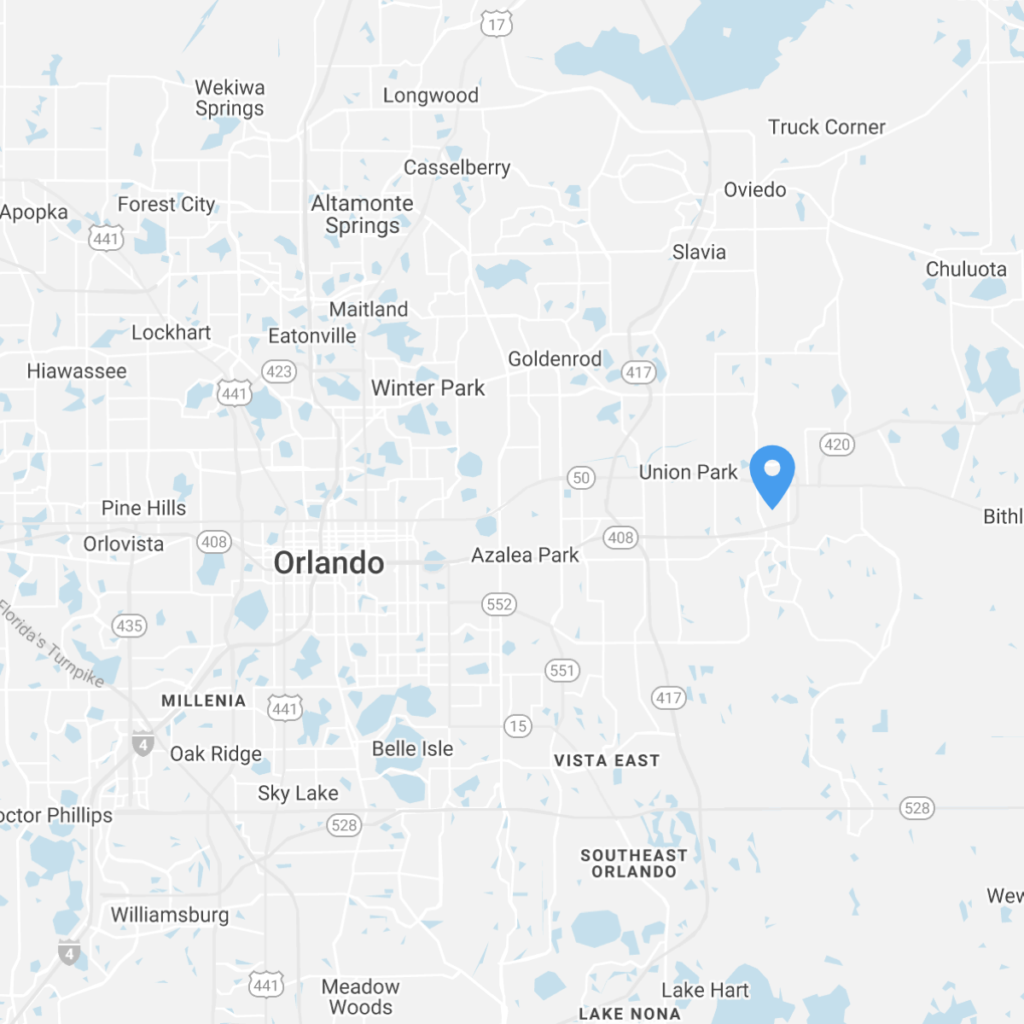 Visit Our Med Spa & Wellness Center
Address
779 N Alafaya Trail
Orlando, FL 32828
Phone or TEXT
407.900.2727 Med Spa
407.381.4040 Wellness Center
Hours
Sun: Closed
Mon: 9:00am–6:00pm
Tue: 10:00am-6:00pm
Wed: 9:00am-7:00pm
Thu: 9:00am-7:00pm
Fri: 9:00am – 7:00pm
Sat: By Appointment Only
Client Love
Everyone at the spa is so friendly and knowledgeable, it's always sparkling clean, and I'm very happy with the results of all my treatments.
– Susan
My visit was amazing! Every employee, including the owner, was incredibly helpful and professional! I really had a great experience.
– Holly
I love this place and the people. I feel like they are family.
– Sara
Popular TREATMENTS
Explore the treatments our medical spa in Orlando, Florida offers: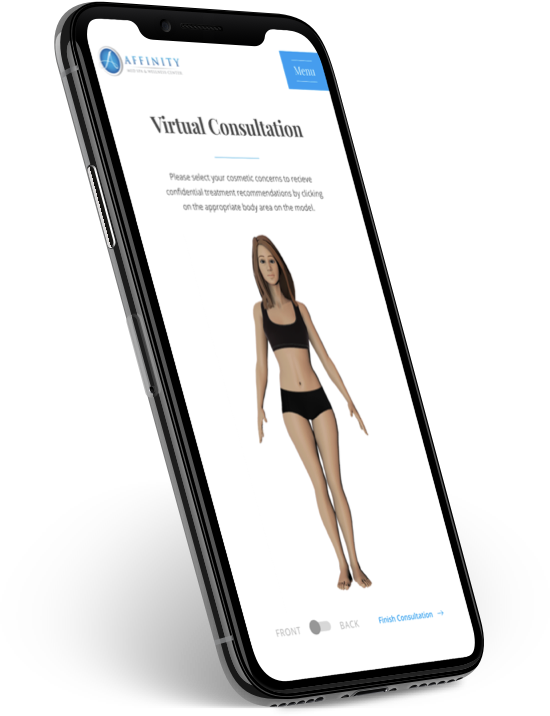 Not sure which treatments you need?
Try our Virtual Consultation tool to get started.