With Valentine's Day right around the corner, we've all got one thing on our minds…CHOCOLATE, of course! Sure, there are plenty of other things to look forward to on February 14th, whether you're celebrating with friends or with a significant other. Chocolate isn't just a decadent and delicious dessert, it's also a superstar skincare ingredient! We asked our skincare experts for the scoop, and here's what we found out:
Is Chocolate Bad for Your Skin?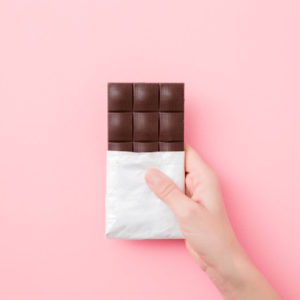 Chocolate tends to have a bad reputation, if we're talking about healthy eating or skin care. But what most of us fail to realize is it's not the chocolate itself that we should steer away from, it's all the added sugars, fats, and artificial ingredients found in typical chocolate bars that make it a less than ideal snacking choice. Cocoa, which is chocolate in its purest form, can actually be a really healthy addition to both your diet and your skincare routine! Cocoa is full of antioxidants and nutrients that can help improve your overall health.
Why is Chocolate Good for Your Skin?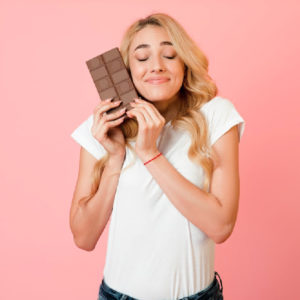 Chocolate, or cocoa, is beneficial for your skin in so many ways. The mineral content of cocoa stimulates collagen production which will help improve your skin's elasticity. Flavanols work on the outside of your skin just like they do internally: they help increase blood flow, improve the function of blood vessels, and can help defend against UV damage and free radicals. Cocoa is also rich in Vitamins A, B12, D, and E, which can help your body better absorb calcium and repair tissue.
How Can I Add Chocolate to My Skincare Routine?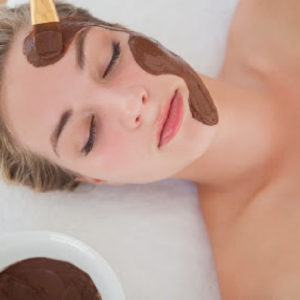 Now through March 31st, 2021, you can experience the benefits of chocolate for yourself with our Chocolate Wine Indulgence Facial at Affinity Med Spa! This decadent skincare treatment features a Cocoa Souffle Mask and antioxidant-rich Red Wine Concentrate to help soothe, plump, and hydrate your skin just in time for spring. This treatment is available for just $59.99 (normally $90.00) and both new and current clients are welcome to try it!
Want to reserve an appointment for a Chocolate Wine Indulgence Facial at Affinity?  Schedule an Appointment