About Sclerotherapy
Living in Florida means living with the heat, and the best way to do so is to dress comfortably.
Don't let unsightly spider veins prevent you from being comfortable in shorts or a bathing suit. Instead, watch spider veins disappear before your very eyes with sclerotherapy, our spider vein treatment in Orlando, Florida! Sclerotherapy is a safe, effective treatment option to eliminate spider veins and small varicose veins on the legs.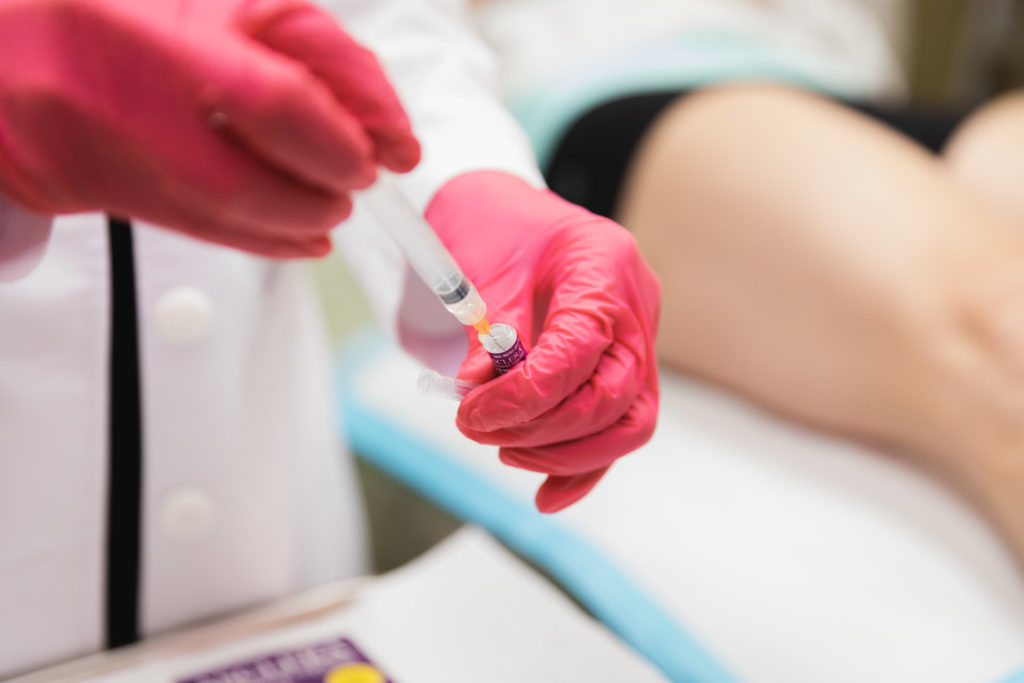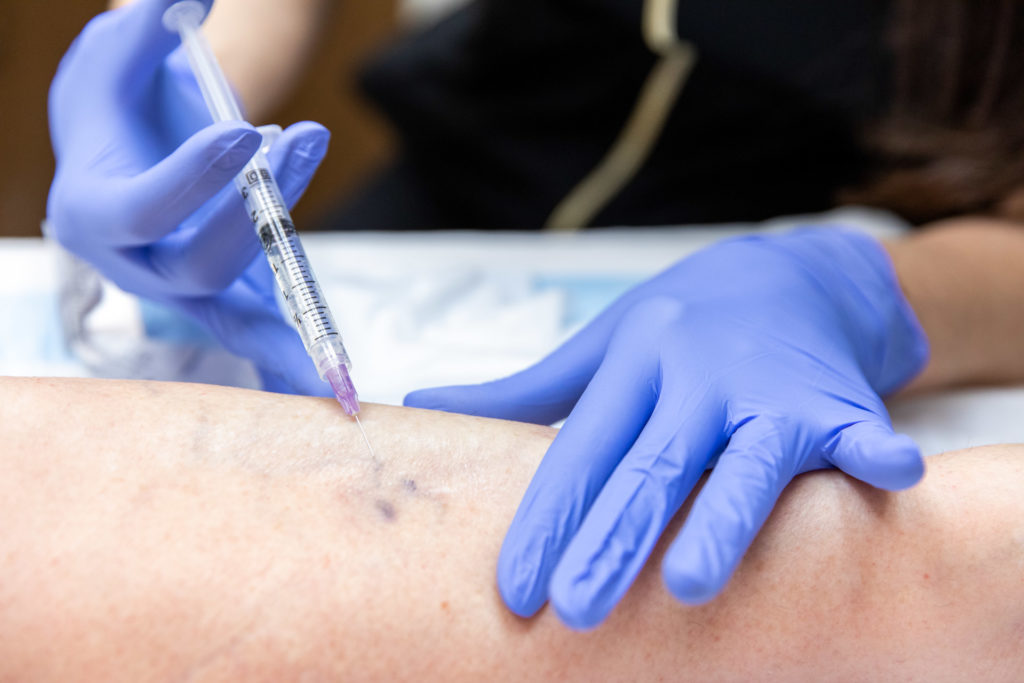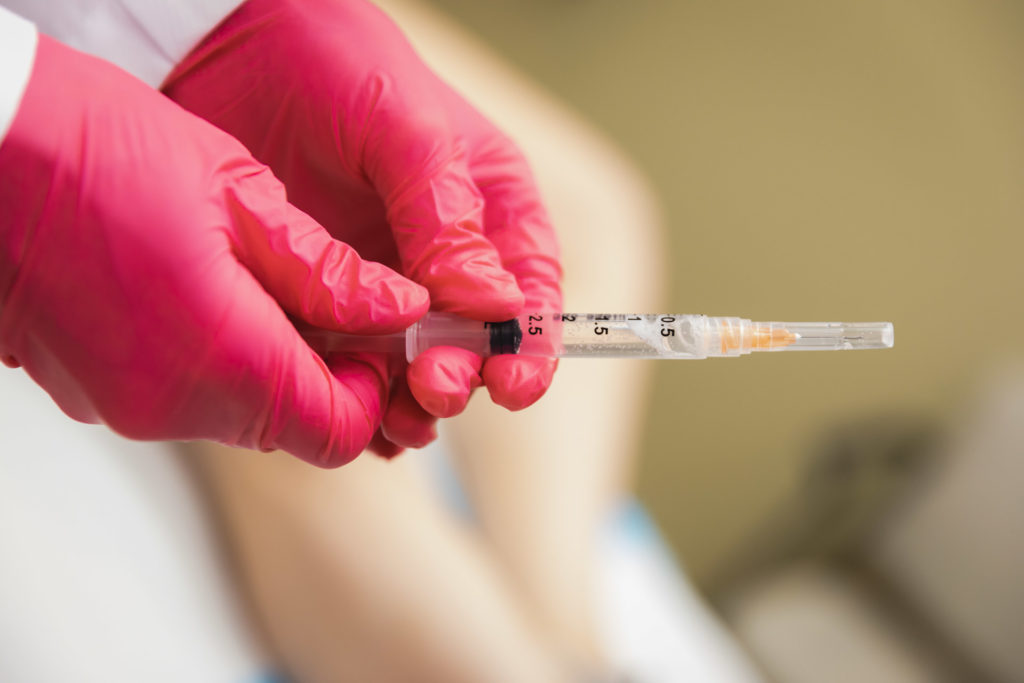 What Spider Vein Treatment Targets
-Spider veins
Know Before You Go
Everything you need to know before, during, and after your appointment at Affinity Med Spa.
01. Before Your Appointment
Please schedule a complimentary aesthetics consultation to ensure this is an appropriate treatment to address your areas of concern.
If you are a candidate for our spider vein treatment in Orlando, Florida, your provider may recommend compression garments for use after treatment. Please ask for recommendations during your consultation so you can purchase these garments ahead of time.
02. During Your Appointment
So, does Sclerotherapy hurt? While it rarely causes pain, this spider vein treatment can be uncomfortable. Many clients like to bring music or an audiobook with headphones to help distract themselves during treatment.
03. After Your Appointment
We will give you detailed home care instructions on the day of your spider vein treatment in Orlando. Please follow these instructions and use your compression garments if we recommended them to you.
How it works
Watch Spider Veins Dissolve Before Your Eyes!
Sclerotherapy is an injection-based treatment. Our Licensed Physician Assistant will inject a special solution, called a sclerosing agent, directly into the spider veins being treated. The injections cause these veins to collapse or "dissolve" almost immediately. As you heal, your body will reabsorb the blood that was trapped in these spider veins. Most clients can see a significant improvement after few spider vein treatments in Orlando.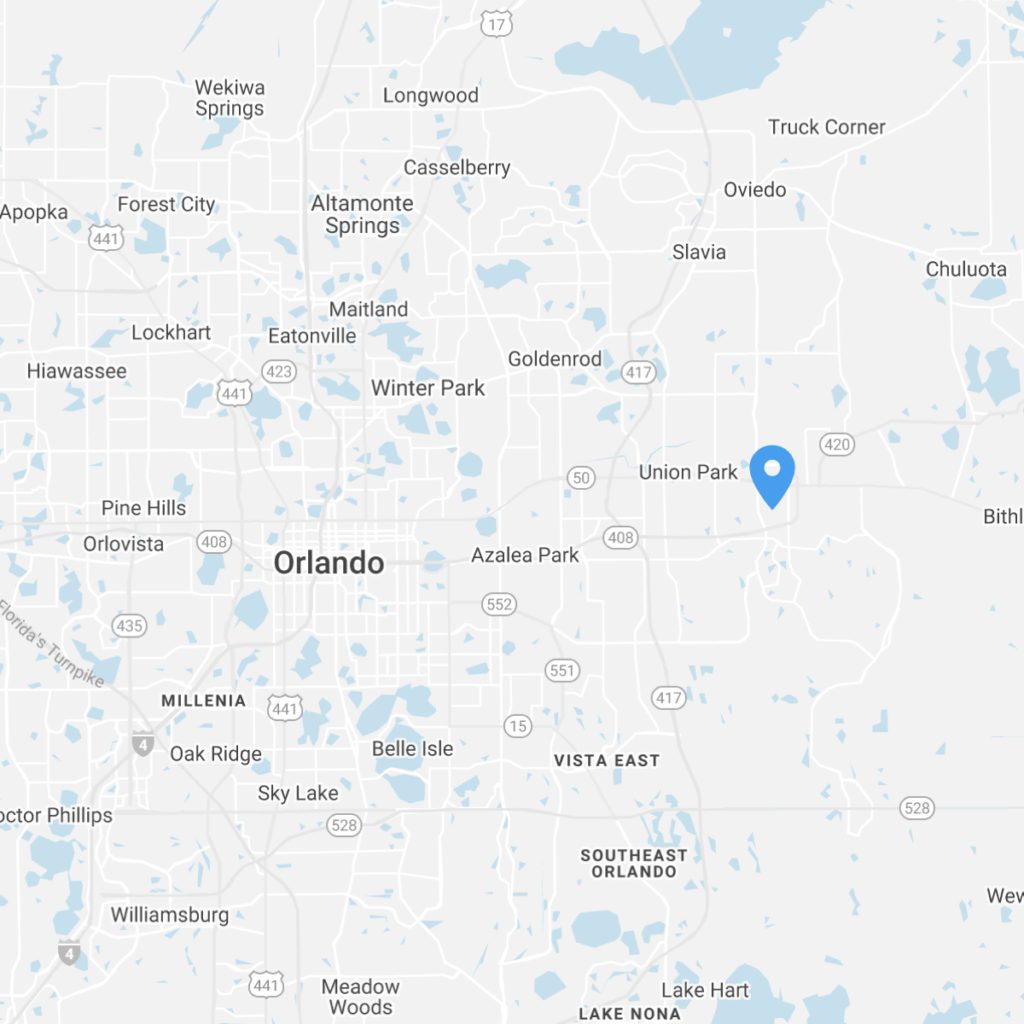 Visit Our Med Spa
Address
779 N Alafaya Trail
Orlando, FL 32828
Phone
407.900.2727
Hours
Sun-Mon: Closed
Tue-Fri: 10:00am–7:00pm
Sat: By Appointment Only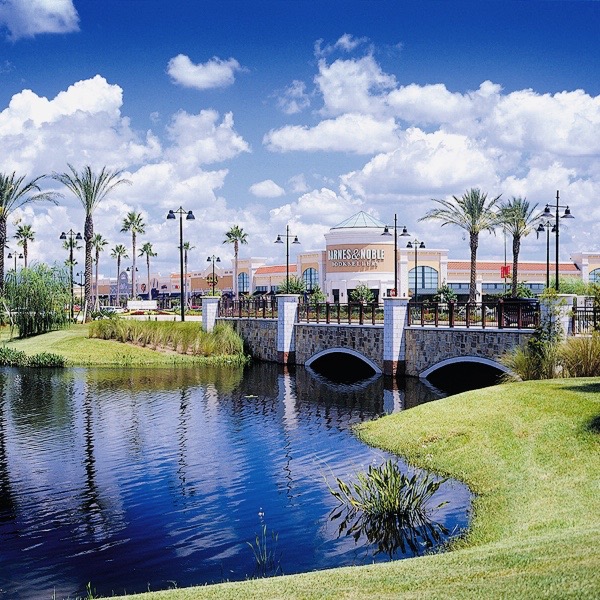 About Affinity Med Spa & Wellness Center
Affinity Med Spa and Wellness Center is an award-winning, family-owned and operated business that has been serving the East Orlando community for over 20 years.
We offer safe, industry-leading wellness and aesthetic treatments performed by friendly, caring, and experienced licensed professionals.
Client Love
Sheree is awesome! Patient, attentive and explained different options for my skin care needs. Will definitely be back!
– Lisa
Sheree Jackson, NP-C is a skilled clinician. She provided high quality service with minimal discomfort. She listened to my concerns and provided feedback which helped guide my decision pertaining to treatment. I highly recommend her.
– Cecilia
Sheree was thorough and detailed. Angela and staff are always so welcoming and kind. I recommend it anytime I am in conversation with friends. Nice and local too. Dr Baldasare is awesome there too.
– Jacklynn
Am I a candidate?
Not sure what treatment you need? Use our Virtual Consultation tool to select your areas of concern and receive customized treatment recommendations.