About Rezenerate Facials
It's time to get technical with your skin care routine!
Our Rezenerate Facials in Orlando, Florida use cutting-edge nanotechnology to help your skin better absorb the products used in your facial. Any of our medical-grade skin care products can be used during a Rezenerate facial, which means our licensed esthetician can customize this treatment based on your needs.
Acne
Oily skin
Sensitive skin
Signs of aging
Dull skin
Fine lines
Dry skin
Combination skin
Know Before You Go
Everything you need to know before, during, and after your appointment at Affinity Med Spa.
01. Before Your Appointment
If possible, please arrive for your Rezenerate facial in Orlando with clean skin. You may arrive early for your appointment to remove makeup or facial products if necessary.
Every Rezenerate facial can be customized based on what your skin needs on the day of your appointment.
02. During Your Appointment
Relax, you deserve it! You're in great hands with our licensed esthetician, so take a deep breath and enjoy the experience.
03. After Your Appointment
You should avoid sun exposure for about one week after your Rezenerate Facial in Orlando. You can reduce your sun exposure by wearing hats and using a mineral-based sunscreen with an SPF of 30 or greater. Always make sure to re-apply sunscreen throughout the day.
What to expect after your Rezenerate Facial:
Day 0-2: you should see an instant reduction in fine lines; wrinkles; and tighter, firmer skin with a radiant glow for the next few days. Your face may be a little pink and you may feel a warm, tight sensation similar to a sunburn. If this is bothersome, you can apply cool compresses to your face. It is optimal if you do not apply makeup for the day of the treatment. If you need to, a light mineral makeup is best. There is no need to wash your face the evening of the treatment. It is best to let the products fully absorb into the skin. How to care for your skin: If you feel the need to wash your face, make sure you use a gentle, chemical-free face wash. Your esthetician will recommend one for you if you do not have one. Apply an appropriate moisturizer after washing your face. For the next 4 to 5 days, avoid any products with glycolic acids, retinoids, alpha hydroxy acids, and deep exfoliation.
Day 3-5: it is common to notice more dryness than normal as the gentle micropeel takes place. You may even notice a light flaking or peeling.  Day 4 or 5 is a great time to do a gentle exfoliation using either the Skin Fitness Cranberry or Grapeseed Scrub. Continue to use the moisturizer we recommended to keep your skin hydrated and achieve the best results possible.
Day 5-7: about one week after treatment, your skin should be tighter, more evenly toned, and refreshed. You can resume your regular skin care regimen at this time.
How it works
The Science Is in the Tip
Rezenerate facials in Orlando are an innovative skin care device that uses nanotechnology to help your skin better absorb the products used in your facial. A special blue tip is positioned on the end of the device and comprises tiny pyramids that "push" product into the skin. This amplifies the effectiveness of your treatment.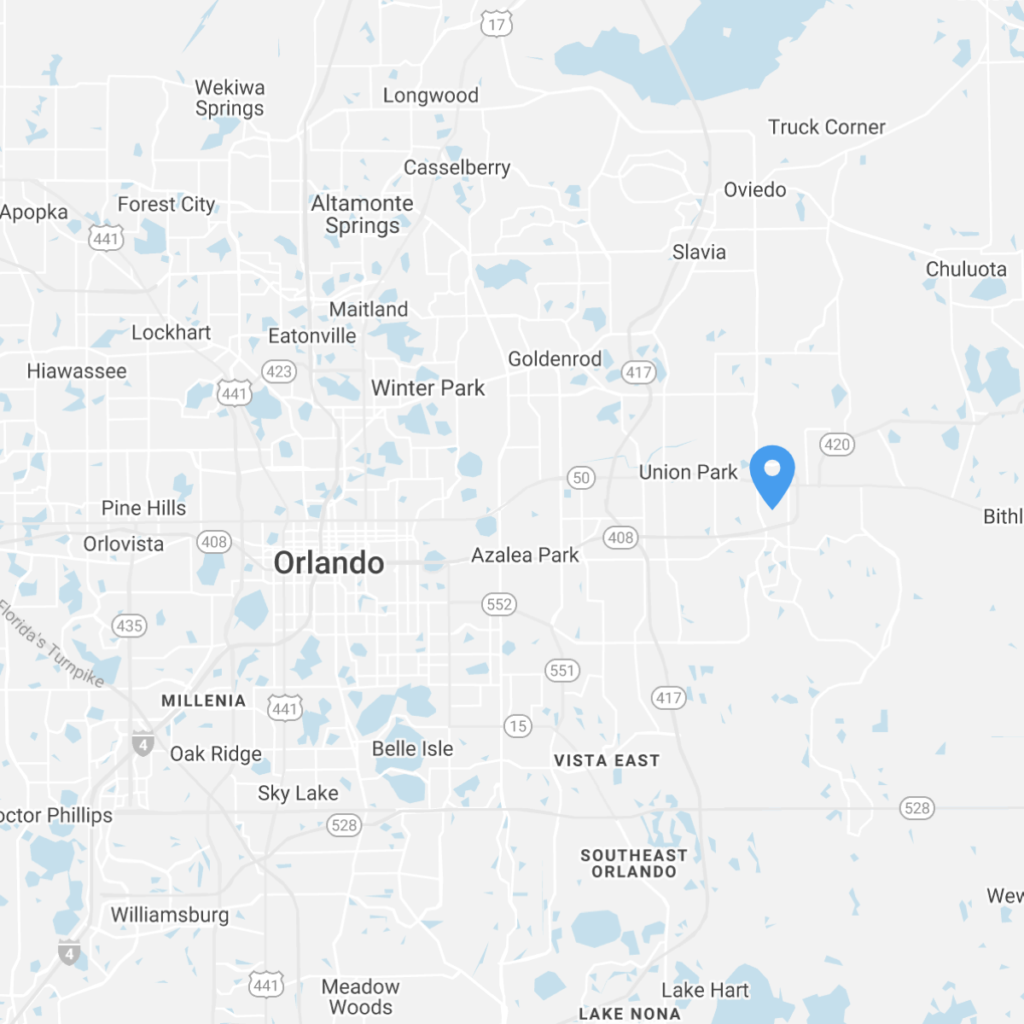 Visit Our Med Spa
Address
779 N Alafaya Trail
Orlando, FL 32828
Phone
407.900.2727
Hours
Sun-Mon: Closed
Tue-Fri: 10:00am–7:00pm
Sat: By Appointment Only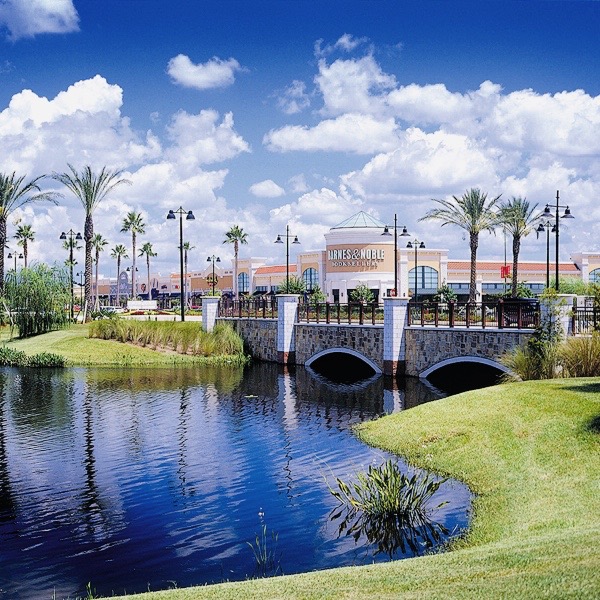 About Affinity Med Spa & Wellness Center
Affinity Med Spa and Wellness Center is an award-winning, family-owned and operated business that has been serving the East Orlando community for over 20 years.
We offer safe, industry-leading wellness and aesthetic treatments performed by friendly, caring, and experienced licensed professionals.
Client Love
Amazing experience all around. I have had many facials, but this was hands down the best facial I have ever had! I left feeling relaxed and rejuvenated; I would highly recommend Affinity!
– Shelby
Always helpful and nice, great skin care products and services always exceed my expectations.
– Gina
A facial with Karen Marie is such a treat! Every facial is customized to the client, and the products used are natural and wonderful. Karen Marie is very experienced and so knowledgeable. I'll be back!
– Marge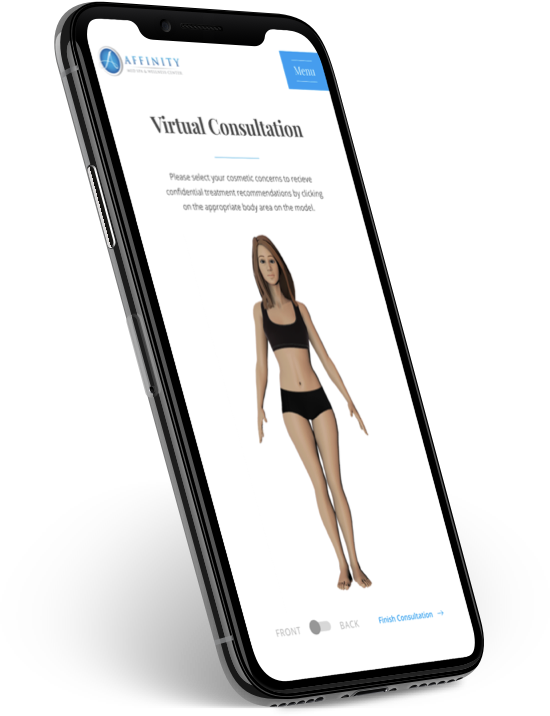 Am I a candidate?
Not sure what treatment you need? Use our Virtual Consultation tool to select your areas of concern and receive customized treatment recommendations.