Affinity Med Spa is an award-winning, state-of-the-art Med Spa located in the Waterford Lakes Town Center. Although we're in a new space and have a new name, our team has been successfully serving the area for almost 20 years. We're the only Med Spa in Orlando that can say we went "green" before it was trending, and we're committed to using safe, all-natural products in all of our treatments.
We're proud to have the best trained, most compassionate aesthetics team in Orlando! Even with over 113 years of combined experience, the Affinity Team learns something new every day! We're committed to staying up-to-date on the latest technologies and trends, continuing education, research, and practice, so that we can provide the best possible results for you.
Dr. Brent Baldasare, DC,FMS,CPE | Owner & Wellness Chiropractor
Dr. Baldasare first experienced chiropractic after a paralyzing college football injury, and his vision is to create a safe, holistic environment for helping people maximize their true health potential. He is licensed by the Florida Board of Chiropractic, and is a member of the Florida Chiropractic Association, the International Chiropractic Pediatric Association, the American Chiropractic Association, the International Chiropractic Association, the World Chiropractic Alliance, and the Florida Chiropractic Society.
Brent holds a B.S. in Human Performance from Ursinus College, post graduate nutrition training at Cornell University, advanced training in Human Needs Psychology from the Center for Strategic Intervention and a Doctorate from Life University School of Chiropractic. He is also the author of several best selling books, including: The Nutrition Cure, 60 Days To A New You, The Chiropractic Care Guide and The Great American Food Fight.
Dr. Enrique J. Urrutia, DO | Medical Director
Dr. Urrutia received his medical degree from the Lake Erie College of Osteopathic Medicine, and completed his residency in Family Medicine at St. Pete General hospital. He also holds a Bachelor of Science with a specialization in Exercise Physiology from the University of Florida. He is Board Certified in Family Medicine and Osteopathic Manipulation by the American Osteopathic Board of Family Physicians. Dr. Urrutia is fluent in Spanish, and is an active member of the Latin American Medical Society. He is also a member of the American Osteopathic Association, American College of Osteopathic Family Physicians, Florida Osteopathic Medical Association, Florida Society of the American College of Osteopathic Family Physicians and the Pinellas County Osteopathic Medical Society. Dr. Urrutia also practices at the Largo Medical Center.
Angela Baldasare | Owner & Director
Angela was the Marketing Director for Affinity Health and Wellness Center for 17 years. She is the proud wife of Dr. Brent Baldasare, and the proud mother of three. Being a mom opened her eyes to the harsh realities of what is really hidden in our skin and body care products. Mrs. Baldasare has spent the last 17 years dedicating herself to teaching others the importance of living a healthy lifestyle and being mindful of what you put into and onto your body. Her vision for Affinity Med Spa was a place where you could experience all the luxury of a high-end Medical Spa, without all the chemicals, sulfates, and parabens that are typically found in high-end products. Her vision has been realized and she can't wait to share the Affinity Med Spa experience with you!
Golda Kelli Ryan | Front Desk Supervisor
Golda joined the Affinity family in 2018 as our Front Desk Supervisor. She is a native New Yorker, dog mom, and a talented singer. Golda is a graduate of the American Academy of Dramatic Arts and is currently pursuing her degree in Psychology at Rollins College.
Golda is passionate about clean beauty, fitness, and aesthetics, and is incredibly knowledgeable about all of the treatments and products that we offer. She is committed to ensuring our clients are comfortable, well taken care of, and happy with their results.
Lyndsey Capouano | Marketing Manager
Lyndsey has been a part of the Affinity team since 2008. Her mission is to provide you with the best experience possible from the moment you reserve your appointment. She handles all of the marketing, event coordination, social media, and specials for the spa. She is available by phone, email, or in-person to assist you or address any questions or concerns you may have.
If you want to get in touch, feel free to email her at lyndsey@myaffinitymedspa.com or give her a call at (407) 900-2727 and she'll be happy to assist you!
Rochelle Luna, PA | Licensed Physician Assistant + Cosmetic Injector
Rochelle Luna is our Licensed Physician Assistant, cosmetic injector, and laser extraordinaire. She is board certified with the NCCPA, and has completed specialized training in cosmetic procedures, injectables, and clinical dermatology. Rochelle received her undergraduate degree in Biology from the University of Central Florida, and completed her clinical training at Nova Southeastern University.
Whether you are interested in a
Halo
laser treatment,
botox
,
fillers
, or customized
prescription skin care
, you can rest assured you will be in great hands with Rochelle. Her many years of experience, care for her clients, and natural talent for aesthetics make her an outstanding choice for all your aesthetic needs.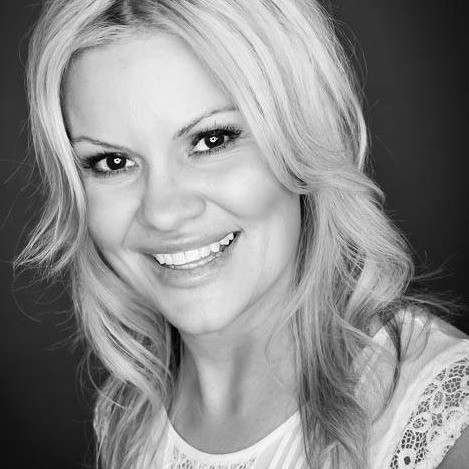 Karen Marie Schmal | Licensed Esthetician
Karen Marie has been a member of the Affinity team for over 12 years! She has more than twenty years of experience in clinical and holistic skin care, and is passionate about helping our clients achieve their goals. We are proud to have one of the most experienced and sought-after skin care experts in East Orlando, and the only certified Skin Fitness instructor in the area, on our team. She utilizes all-natural, botanically based products to improve the health and appearance of your skin. Karen Marie offers: Healing Facials, Rezenerate Facials, The Perfect Derma™ Peel, and more.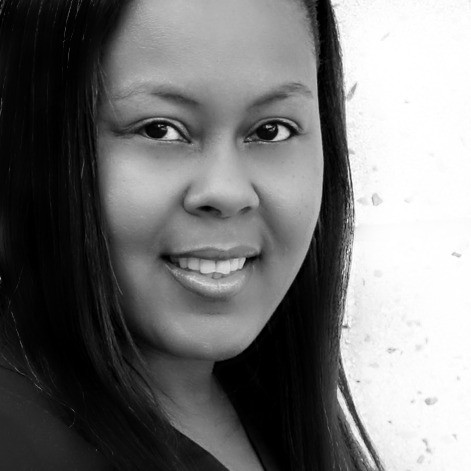 Merlinda Athanase | Licensed Massage Therapist
Merlinda has been a licensed massage therapist for over a decade and is a proud mother of three. She was nominated as the Best Massage Therapist in Orlando Weekly's Best of Orlando 2019 Reader's Poll, and our clients adore her. She is proficient in various massage techniques, such as: Swedish, Deep Tissue, Trigger Point, and Reflexology. She has received special certifications in Prenatal Massage, Oncology Massage, Manual Lymphatic Drainage, and Ultrasound Massage Therapy. Whether you are looking to relax, recover, or are an expectant mother, you will be in excellent hands with Merlinda.